In het weekend heb je alle tijd om af te kicken van je drukke werkweek. Genoeg leuke dingen die je kunt doen zoals uitslapen, uitgebreid ontbijten, shoppen in de stad, lekker eten, afspreken met familie en vrienden, je interieur een update geven of eindelijk eens beginnen om je slaapkamer eens opnieuw in te richten.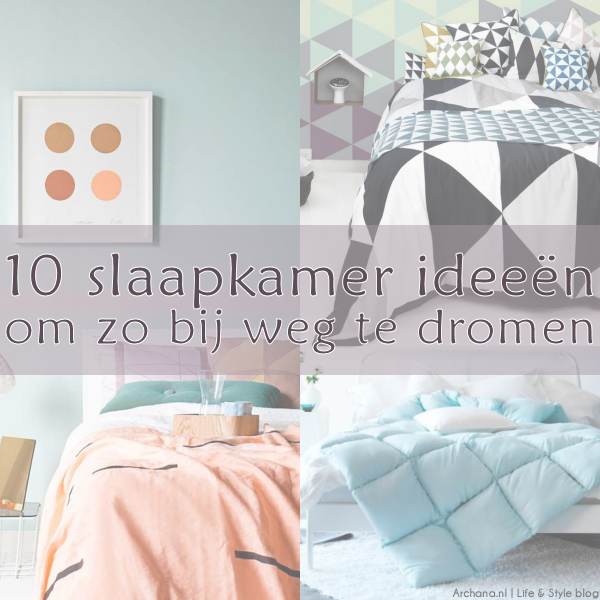 Inspiratie voor je slaapkamer
De 10 mooiste, kleurrijkste, romantische en rustgevende slaapkamers heb ik je voor je gevonden en op een rijtje gezet. Zit lekker achterover, kopje thee erbij en laat je inspireren. Dit zijn mijn 10 slaapkamer ideeën waar je zo bij kunt wegdromen!
Slaapkamer ideeën
Likje verf
En, heb je iets moois gezien? Als je niet gelijk rigoureus je slaapkamer wil of kan verbouwen, een likje verf, ander bedtextiel of nieuwe accessoires doet ook wonderen. Nog meer inspiratie nodig? Op de website van Colora de verfwinkel kun je je laten inspireren en wat zo handig is, je ziet gelijk welke kleur verf (nummer) in de afbeeldingen is gebruikt. Zo kun je direct aan de slag met je favoriete kleur verf!

Nog meer slaapkamer inspiratie nodig?